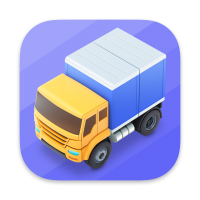 Transmit 5.8.0 for Mac
Rating: 0.00 (Votes: 0)
Use this straightforward tool to easily upload, download and delete files through FTP, SFTP, Amazon S3 or WebDAV. It's easy, clean and intuitive to use. Download for free Transmit for Mac.
Transmit is a robust and flexible macOS program that simplifies the management and organization of huge files across several servers and clouds.
Transmit makes it simple to move files across Amazon S3, FTP, SFTP, and WevDAV servers using a user-friendly interface.
With Transmit, users may easily and reliably maintain websites, upload large numbers of photographs, or create backups. Fast, fluid, and reliable client for most Mac users: Transmit has a Twin-Turbo Engine and supports multiple connections. Transmit also lets you set bandwidth limits, synchronize files, and even compare them. Transmit's two-panel display lets you see both locally stored and server-stored files. Transmit also allows you to add a new FTP, SFTP, Amazon S3 or WebDAV server to a list of favorites.
It is possible to transition from a dual-pane window to a single-pane window using the toolbar at the very top of the screen. The Transmit app also smoothly incorporates Mac OS X's Quick Look function, allowing you to preview your files before you send them across.
Based on 0 Votes and 0 User Reviews
Other Apps in This Category