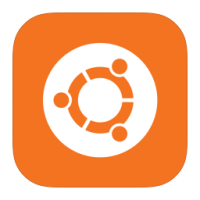 Ubuntu 22.10 Desktop (64-bit)
Rating: 0.00 (Votes: 0)
Ubuntu is a popular open-source operating system based on the Linux kernel. It was developed by Canonical Ltd. and released in 2004.
Ubuntu is known for its ease of use, stability, and security, and it is designed to be accessible to a wide range of users, including beginners and experts.
One of the key features of Ubuntu is its strong focus on open-source software, which means that the source code of the software is freely available for anyone to view, modify, and distribute. Ubuntu is also known for its large community of users and developers who contribute to the development of the operating system and its associated software.

Ubuntu comes with a wide range of pre-installed software, including a web browser, an office suite, media players, and many other applications. It also has a software center that allows users to easily install additional software packages from a vast repository of free and open-source software.

Ubuntu is available in several editions, including the desktop edition, server edition, and cloud edition, each with its own set of features and target users.

Based on 0 Votes and 0 User Reviews
Other Apps in This Category