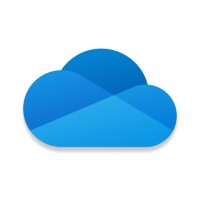 OneDrive 21.196.0921 for Mac
Rating: 5.00 (Votes: 1)
Minimalist status bar menu application for accessing OneDrive content on Macs.
Users of Windows Live can quickly register for a free account on Microsoft's OneDrive cloud storage service.
Microsoft offers OneDrive clients for a variety of platforms, including Mac and PC PCs, Windows tablets, Android smartphones, Windows Phones, and iOS mobile devices, as well as Xbox gaming consoles.
With the Mac OneDrive client, data in your OneDrive folder is automatically synchronized with Microsoft servers without the need for user intervention. Your Windows Live credentials must be entered the first time the software is launched. Next, define the OneDrive folder's storage location and then select the subfolders that should be synchronized with the current mobile device (you will only see their names, and not the content). The software will handle the synchronization procedure on its own until you designate differently in the OneDrive Preferences box if you wish to have the application opened immediately upon login.
To access the OneDrive files on your Mac, go to the OneDrive folder you created on your computer. The status bar menu, in addition to providing a shortcut to that directory, also shows information about the available storage space.
It's important to know that the OneDrive selective sync settings may be changed at any moment in the app's Preferences box by selecting the folders you want to copy to your Mac in the folders list. After initial setup, the program takes care of the procedure without any further user intervention if you are a Microsoft Live user and want to synchronize your cloud material with your Mac.
Based on 1 Votes and 1 User Reviews
"Works with High Sierra"
1 year ago
Other Apps in This Category