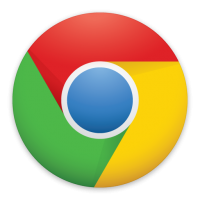 Google Chrome 95.0.4638.54 for Windows 11/10/8/7 64-bit
Rating: 0.00 (Votes: 0)
Free download Google Chrome 95.0.4638.54 for Windows 11, 10, 8, 7, 64-bit.
Aiming to deliver an easy and quick Internet browsing experience, this Google web browser has a number of essential features such as bookmarks, syncing, a private browsing mode, as well as add-ons such as themes and automatic web page translation.
Simplify is at the heart of Chrome's philosophy, and it is also the word that best describes the graphical user interface of the web browser. Google Chrome is the only web browser you'll ever need when it comes to browsing the internet. It's a delight to use, thanks to the fluid navigation style and straightforward customization features that it provides. Another significant advantage is the clean design, which helps you to concentrate solely on your activity rather from being distracted by excessive buttons or configuration settings that aren't required in the first instance.
When using Chrome, switching between tabs is a breeze, and you can even bookmark your favorite tabs to be launched as soon as Chrome is launched. You may also rearrange tabs by dragging and dropping them into different positions.
Based on 0 Votes and 0 User Reviews
Other Apps in This Category