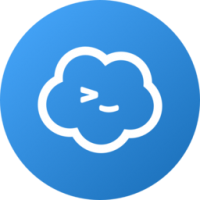 Terminus 7.22.1 for Ubuntu/Debian DEB
Rating: 0.00 (Votes: 0)
Use this cross-platform, user-friendly tool to manage all of your SSH connections and servers.
In addition to SSH, Termius supports SFTP, Mosh, Telnet, and E2EE synchronization via the network. Android and iOS are just two of the platforms on which it's available.
For this reason, you can keep connections and commands in Termius via a cloud account and have them available at the tip of your fingers on all your devices. End-to-end encryption is used to protect all data.
Termius' ability to manage SSH connections and transfer settings, scripts and public key authentication credentials between Macs, PCs, Android smartphones and iDevices can be very useful. There is a 14-day Premium plan trial, supported protocols, and additional features, so you can use it for free for 14 days and see whether you like it.
Based on 0 Votes and 0 User Reviews
Other Apps in This Category