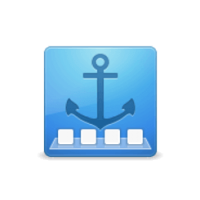 Plank 0.11.89
Rating: 0.00 (Votes: 0)
This is one of the most extensively used utilities in Linux for repositioning the dock from its default location to different positions desired by the users. Download Plank for free.
Plank is a dock app that's all about keeping things simple for its customers.
Further back in history, Plank is the default dock in Elementary OS and uses all the Docky dock's bits and pieces as its foundation. You should also note that Plank only works in X11 environments, and that Wayland is not supported before proceeding further with the installation process.Plank may be easily installed on any of the Linux distributions that support it.
Plank's graphical user interface is a breath of fresh air. Appearance, Behavior, and Docklets are the three basic categories. You can customize your dock in a variety of ways and even make it feel exactly like the one in Mac OS X. For instance, you can select a theme, dock position, display (in multi-display workstations), and dock alignment from the Appearance area.
Additionally, you have the option of customizing the icon's size and zoom level. Other intriguing features include different alignment options, drag and drop icon rearrangement, dock icon pinning, only displaying programs from a specific workspace, and so on and so forth.
Plank's library and source code (which is widely available on GitHub and Launchpad, by the way) may be tapped into with a little know-how and customized to suit your preferences or needs.
Based on 0 Votes and 0 User Reviews
Other Apps in This Category