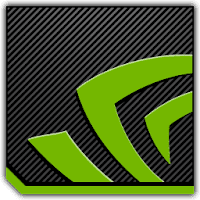 NVIDIA GeForce Experience 3.20.0.105
Rating: 0.00 (Votes: 0)
GeForce Experience is NVIDIA's answer to one of the most prevalent gaming issues: getting the most out of your games. Users may optimize their games with a single click, without having to worry about the technical details.
Never again will you be concerned about missing a driver update, or spend hours searching the Internet for it, using NVIDIA GeForce Experience. One click and your gear is running as near to perfect as possible thanks to the app.
Furthermore, NVIDIA GeForce Experience is designed to be user-friendly even for those who lack the requisite technical expertise for fine-tuning particular settings. Using this tool, all you have to do is click the 'Optimize' button once to receive the best possible settings for everything from resolution to shaders to terrain to shadows to effects. Additionally, if you're dissatisfied with the results, you may use a simple slider to alter the balance between performance and quality.
Using NVIDIA GeForce Experience, your gaming rig or ordinary desktop PC's hardware is scanned and identified, and the settings are quickly balanced. The program is always being improved to provide support for an ever-growing number of high-quality games. With NVIDIA GeForce Experience, you won't miss a thing in Warcraft III or Far Cry 4. The application not only optimizes, but it also delivers essential functions for gamers. It allows you to record your games and broadcast it live on Twitch.
Finally, if you don't already have it, download NVIDIA GeForce Experience. There's no logical reason why you shouldn't have it set up and operating to get the most out of your games and equipment.
Based on 0 Votes and 0 User Reviews
Other Apps in This Category