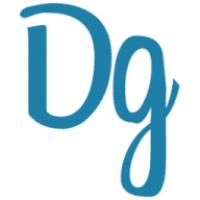 Deskgram 3.4 for Mac
Rating: 0.00 (Votes: 0)
Create Instagram posts from your computer using a simple app that allows you to edit, trim, and tag photographs and videos.
Despite the fact that Instagram just added the ability to create posts from its web client, this capability is not yet available to all users and is also less feature-rich than the app version.
Deskgram allows you to upload files right from the desktop of your Mac. There is an easy-to-use user interface, cropping and trimming tools, and labeling capabilities. After launching the app, enter your Instagram credentials to get started. Then you'll see a simple user interface with lots of options in front of you.
One photo or video, several files, and narrative or reels can all be uploaded. In comparison to more sophisticated procedures that need you to change your browser user agent or take additional actions, this one is a breeze to complete.
It's only natural that you'd want to make some edits to your images or movies before publishing them. Adding a photo is simple; crop it, change the backdrop color, add a caption, tag individuals, and specify where the image was taken. You can perform everything of the above with videos, but you can also crop them. Instagram allows you to see the outcomes before you actually upload them.
Based on 0 Votes and 0 User Reviews
Other Apps in This Category