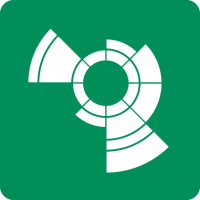 BoxCryptor 2.49.1965
Rating: 0.00 (Votes: 0)
Cloud storage with on-the-fly encryption lets you share files without worrying about data theft or interception.
BoxCryptor is a straightforward application with a straightforward goal: encrypting cloud storage data so that only authorized users can access it.
OneDrive from Microsoft, Dropbox, Google Drive, and SugarSync are all supported by the software. Using the program's virtual disk, all data is encrypted before it is transmitted to a synchronization folder for the above services. This ensures that the encryption process is flawless.
There are two types of encryption used to safeguard each item: symmetric (using AES-256) and asymmetric (using RSA), and each uses a different set of keys. If you don't have an account, you'll be prompted to create one before you can use the app. Alternatively, you can manually enter an address if the system is unable to locate it.
There isn't much to configure for BoxCryptor other than the sync folder location. If you choose, you can have it start with the operating system and automatically check for updates. File name encryption can also be enabled, however this feature is only accessible in the commercial version.
You only need to drop the data on the BoxCryptor drive once everything is set up, so encrypting it is a simple. This synchronization ensures that all of your data is safe and ready to be sent to the distant storage location.
Only new files are automatically encrypted, which is a drawback. Files already existent in the sync folder are not encrypted by BoxCryptor and must be initiated through the context menu. If you want to upload encrypted data to the cloud, BoxCryptor is a fast and convenient option. Users should be more interested in the service because the creator claims it doesn't save any information about their encryption keys or passwords.
Based on 0 Votes and 0 User Reviews
Other Apps in This Category