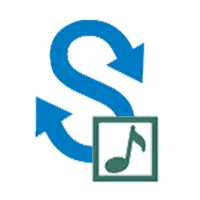 Total Audio Converter 6.1.0 Build 254
Rating: 0.00 (Votes: 0)
If you want to convert WAV files to other formats such as FLAC, MP3, and OGG, you can use Total Audio Converter. It's easy to use, too.
Media files of many extensions can be encoded with Total Audio Converter, including MP3, WAV, MIDI, RMVB and FLAC.
The program's interface is simple to use, thanks to the tree view, which makes it easier to look for files. You should also be aware that batch conversion is possible. You can start the converting process and choose your favorite output format in the toolbar. In this way, you can choose an output location, add or remove the output file from your iTunes collection, and trim it using the start and stop positions you choose (and preview the result).
The sample rate, channels, and bitrate may all be adjusted, and an album can be combined into a single file, as well as the sound typeface. You may also rip music CDs, download YouTube videos and convert them to a desired format, build a favorites list, listen to song previews, record a log file, and change the interface language.
A small amount of system resources are used, a comprehensive help file is included, and tasks are completed rapidly (with the exception of lengthy downloads from YouTube), all while maintaining high audio quality.
Based on 0 Votes and 0 User Reviews
Other Apps in This Category