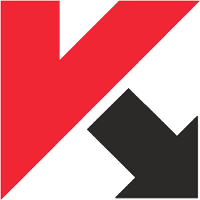 Kaspersky Virus Removal Tool 20.0.8.0 (14.10.2021)
Rating: 0.00 (Votes: 0)
Uses Kaspersky's many scan modes to find and remove viruses and other malware that may have infiltrated your computer.
Because even the most vigilant computer user is vulnerable to internet threats and malware attacks, it's critical to have a properly installed antivirus system.
The Kaspersky Virus Removal Tool can be used if the infection already reached the PC and was removed by the protection software app. By default, malicious software prevents users from installing or updating anti-virus software once it has already infected their computer. But when it comes to protecting your computer, Kaspersky's program is a better choice. It's easy to use and can detect and clean up malware like viruses and Trojans even in Safe Mode.
Installing and scanning with this application is a breeze, and it uses minimal system resources while doing so. When using Kaspersky Virus Removal Tool, the user simply needs to press the Scan button once, and the process will take care of itself in the background.
Manual Disinfection can be used if the automatic scan yields unsatisfactory results; a full report is generated and forwarded to Kaspersky for additional processing once the computer has been thoroughly analyzed. Alternatively, users can select the type of data they want analyzed, which limits the scope of the study and the time it takes to complete the scan. This is only a good idea if users know exactly where the infection is located. It is also possible that increasing the security level from Medium to High will cause the scanning process to take longer.
However, it's important to remember that maintaining a clean computer is as simple as setting up a real-time antivirus system and doing regular updates.

Based on 0 Votes and 0 User Reviews
Other Apps in This Category