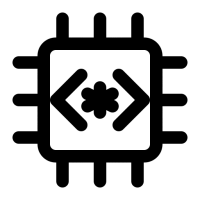 Amazon Fire 7 9th Generation Tablet Firmware version 7.3.2.6
Rating: 0.00 (Votes: 0)
Amazon Fire 7 9th Generation Tablet Firmware version 7.3.2.6
File name: update-kindle-Fire_7_9th_Gen-PS7326_user_3178_0025602845316.bin
This is a software update released for Amazon Fire 7 9th Generation tablets. This app will automatically download and install the update on your tablet, but you also have the option to manually download and transfer the update to your tablet using a USB cable.
How to install:

- First you need to find out your software version.
- Afterward, go to Fire Tablet Software Updates on your PC and download the software update file
- Transfer the file to your Fire Tablet.
- Turn on the tablet and unlock the screen.
- Connect your tablet to your PC via the USB cable.
- Open the tablet's drive (named Fire), and then copy the update file into the Internal storage folder.
- After the transfer finishes, disconnect the tablet from your PC.
- Begin the software update process.
- Swipe down from the top of the screen and then tap on Settings.
- Tap on Device Options, and then on System Updates.
- Tap on Update.
- Your Amazon Fire tablet will restart while the software is updated. After that, you will see a message on the screen: "Installing system update"
Based on 0 Votes and 0 User Reviews
Other Apps in This Category